We're currently carrying out stock condition surveys of all our homes to enable us to update the information we hold on them. Red Kite Community Housing is working with us on this project as managing agents, and Savills will be carrying out the surveys.
FAQs
I've been told someone wants to carry out a survey on my home. Why?
We are carrying out surveys on all our homes to help us to understand and plan for work that might be needed in the future, as well as to ensure our homes are safe and maintained in good condition.
What will the surveyor be looking at?
Items that will be looked at include the condition, age and predicted renewal date for:
kitchen and bathroom
roof coverings
insulation in the loft space
condition of external walls
boundary fences, adjoining public land
fascia, soffits and gutters
painting to any previously painted external areas
external doors, windows and canopies
plus many more items will be considered.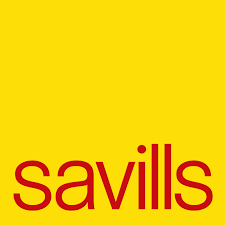 Do you need to come inside my home?
Yes, Savills, our appointment surveyors will need access to the inside and outside of your home. They'll be contacting you in the coming weeks to arrange a time to visit. All surveyors will carry a Savills photo identification card and a letter from us confirming that we have asked them to visit.
How long will it take?
The survey should only take around 20 minutes.
Can I refuse to have a survey done?
No, as stated in your tenancy agreement we are permitted to come into your home to check its condition. It will give us the opportunity to see what needs updating.
Does this mean I am getting an upgrade?
Not as part of this process. This is a data collecting exercise to better understand the condition of all homes and to ensure that when we do carry out upgrades/refurbishments, we do so in the correct order and at the right time.
Will you be checking for asbestos in my home?
The surveyor will check on the condition of any relevant areas that may contain asbestos materials and may take a very small sample of the material. If this is required damage will be minimal and any samples will be taken from discreet locations where possible. All necessary safety procedures will be followed by the surveyor who is specifically trained and qualified to carry out this work safely.
Reviewing materials suspected of containing asbestos is important and these checks will help ensure we manage things correctly in the future if any work is needed on your home.
Asbestos is only a risk to health if it's in poor condition, broken, or if it's damaged, cut or sanded.
I'm worried about COVID-19. What are you doing to keep me safe?
The surveyor who comes to your home will follow our current COVID-19 Secure guidelines, maintain a 2-metre (6ft) distance from any household member and wear appropriate PPE.
Increased hygiene measures are in place to ensure all surfaces that are touched are wiped down with anti-bacterial wipes, such as door handles, handrails etc.
The surveyor will carry out a risk assessment prior to entering your home, this will involve asking you some relevant questions and advising that the home is ventilated whilst the survey is taking place.
If anyone in your home has any symptoms or has been told to self-isolate, you MUST let us know beforehand.
Will I get a copy of the survey results?
The results will be supplied to the landlord and once the survey of all homes is complete they'll be compiled into a plan of work. This plan will set out the replacement works we need to undertake and an estimate of the costs across the next 30 years.
What if I am out when the surveyor calls?
If you're not at home when the surveyor calls, a card will be left with contact details, so you can arrange another date directly with Savills. The first call will be made without making an appointment so please don't worry if you miss this.
I want further information about the survey. What should I do?
If you have any queries about the survey, you can drop us a message on the portal or send us an email to contact@twenty11.co.uk and we'll be happy to answer any questions you have.